Hey, hope I can ask you All for a bit of help and / or advice - Finished this build yesterday... and surprise surprise it doesn't work
I've built 150+ pedals and never ended up with a build that doesnt work (including couple Aion Lovetone builds) so I really hope I can get this one working as well.
Pedal has 3 separate 3PDT's where 1 is for the effects loop, 1 for time modulation and 1 for space modulation. Time and space LEDs follow rate of modulation set by the pot. There are several internal LED / LDR combo - 2LED / LDRs for the Space on the main PCB, 1 LED / LDR for Time and additional LED / LDR for time on the BBD sub board.
3PDT LEDs light up, space and time ones pulse in tempo with the rate, SPDT switches seems to work, pedal passes signal through but there is no BBD LFO modulation. Space switch engaged works as a tremolo but Time doesn't seem to create any chorus / flange modulations. When I max out Manual control I can get some weird faint modulations with the internal BBD trimpot tweaked right but nothing that resembles typical chorus / flange vibes.
In terms of troubleshooting - I checked IC orientation, polarity of all components, triple and quadruple checked all wiring. I made sure I used a working MN3207 and MN3102 set from a chorus pedal I built a while ago. I also checked both PCBs for shorts or bridges, cleaned them with IPA and reflowed the few components connected to the LED3 that's connected to main 3PDT time f-switch. I tried to connect to Time Out jack and tweak the bias and all controls but I get nothing that sounds like a chorus / flanger.
Looking inside I noticed couple of things
- Space 3pdt engages the internal LED 1&2 which pulse along Rate control (the 2 LEDs which are inside a "fence" made of film caps),
- Time 3pdt turns the internal LED 3 on but this one doesnt pulse at all (bottom left corner of main PCB). Neither bias nor regen trimpots do any difference. I tried to follow the biasing instructions from build docs but having no LFO on any BDD trim setting not much I can do.
- The LED on the BBD sub board lights up and pulses with varying speed depending on Manual, Rate and Depth.
My guess is the LED3 on the main board should also pulse following rate but cannot see or measure anything obvious that could stop it from working. I am adding few pics of the build and schematics from Aion's build docs (pages 21-23).
For reference below a link to a build of another forum member that works perfectly, there's also few photos of internals and a short demo.
When I saw this offering, I had little knowledge of it. I only cared that it was a flanger. It is a wild pedal, combining time based modulation and tremolo. The modulation ranges from chorus to flanging to some weird a$& stuff. My favorite is to place the tremolo (space function) on a square...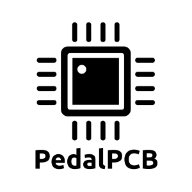 forum.pedalpcb.com