I've followed this tutorial and got it to work perfectly with the tone control as is, but I'd like to try to add a bass and treble based on a modified BMP. Is there anything I need to do differently before or after the circuit? What I get is either
Just got your breadboard or protoboard in the mail and don't know where to begin? The Test Kitchen's got your back! Let's start with a classic and simple circuit: the LPB-1. This is a simple booster and a basic building block for many circuits out there. Here is a schematic taken from Coda...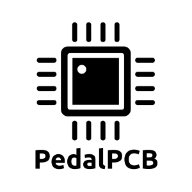 forum.pedalpcb.com
This works great with and the clipping diodes:
This is what I'm trying to do, and I'm wondering if there's anything I should add or change before or coming out of it for best results:
taken from here:
An original clipping circuit that has a different response in high or low parts of the frequency band.
www.muzique.com
Last edited: