This is my bill of materials component counter / shopping list generator.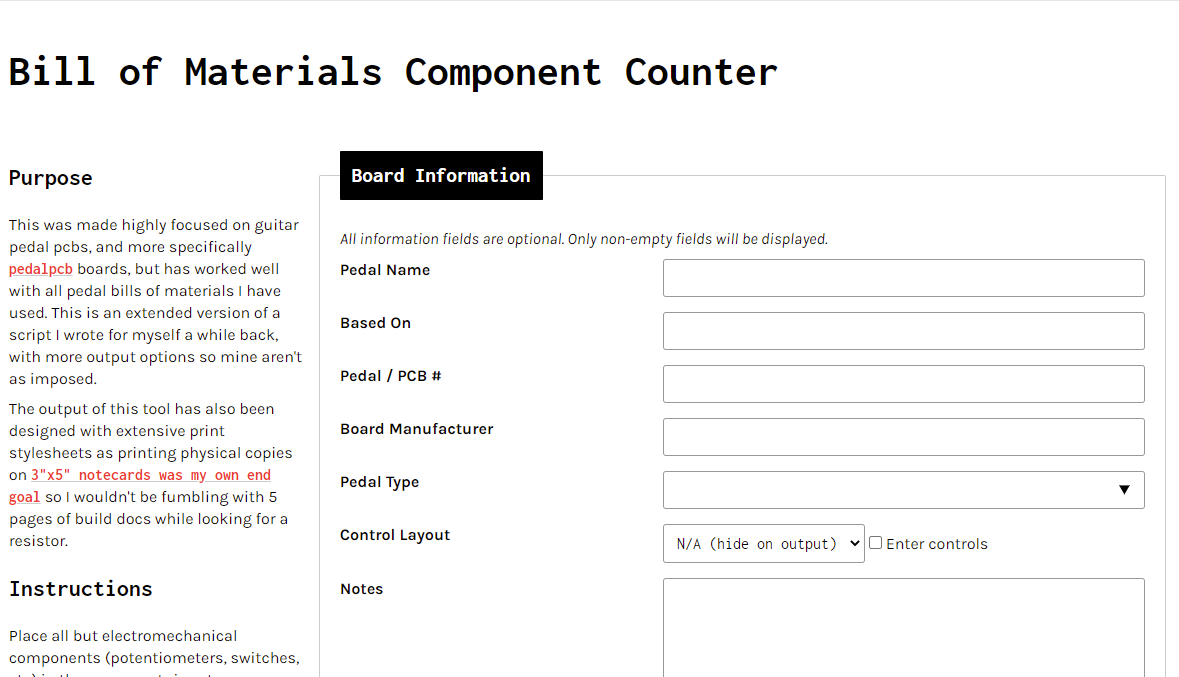 Generate shopping lists of components quickly from guitar pedal bills of materials.
After a few threads on the topic, I decided to polish up the script I use myself to share it. I originally made it to print off 3x5 part list notecards so I wouldn't have full page BOMs all over my bench.
It was made with a heavy focus on PedalPCB build docs but has worked for me for others. As long as a BOM is one component per line, it'll work. It works for PedalPCB line item table based build docs and for the simpler list style ones. Just copy and paste everything but electromechanical into one textarea, and then copy the electromechanical into the other. You can copy and paste the headers too, it'll ignore them. It catches different unit naming conventions and combines them.
Options to output the shopping list with your preferred ohm and farad convention (4u7 vs 4.7u), condense neighbor components down to ranges (R1-R11 4k7), condense semiconductors into one category, highlight same component values in the component position lists, and to use checkboxes for list bullets.
Hope this is useful to anyone, and if there's any issues you run into using it please let me know and I'll get on it. It's been my passion project while USPS is delayed on my latest PCB order