First I'll mention the caveat that this is from eBay which I use very sparingly and only under particular conditions (recommendations, amount of sales and positive feedback etc.). That said I came across this shop while looking for the Fairchild CD4049UBCN for Llama builds and other that prefer that chip over the TI equivalent. Bought a bunch of them and ended up finding some legit 2n404a's that tested out greatly. He's also open to negotiating a respectable cost for multiple lots.
Long story short, it's a US based seller who seems to have a ton of components (some rare oddball ones) that so far check out. Responds to questions in a timely manner and ships quickly. Also packages using anti static bags.
I'd recommend going through his inventory if you're looking to stock up.
Here are the 2n404a's that I bought around 10 lots of. Still 100+ lots of 4 left: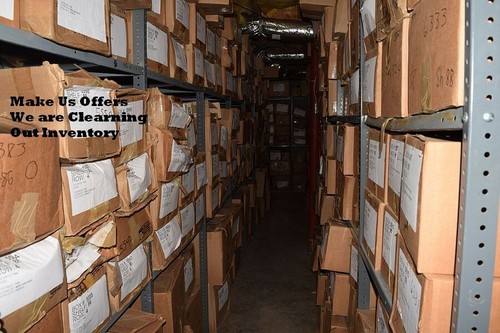 Find many great new & used options and get the best deals for SES 2N404A Original Product Transistor New Lot Quantity-4 at the best online prices at eBay! Free shipping for many products!
Hope everyone has had a good start to the new year!
Edit: Just talked to Mike, the guy who runs the shop. Apparently the items listed on his eBay store are only a small fraction of what he's actually got in stock. So, if there's something in particular you'd like but don't see just shoot him a message through ebay. Good guy.
Last edited: