I've got a Kliche mini that isn't clipping. As I turn the gain knob I get changes in volume and it sounds like it is mixing two channels, but they are both clean, even with the gain turned all the way up. I get sound when the pedal is on and when it's off and the treble knob and volume pot seem to be working.
The issue seems similar to the one in this thread:
Hi kids. I have an issue with my Kliché Mini. The gain adjustment does not add a lot of overdrive sound but the pedal is stupid loud. Also, this is the 2nd I've built and the first one works as expected. Everything seems to be in place. I don't see any bleeds or unwanted connections in the...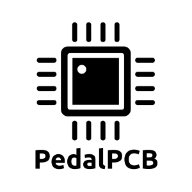 forum.pedalpcb.com
so I've tried the advice there.
1. Tested for continuity using these charts and got continuity on all of them:
2. Did my best to verify all component values.
3. Changed out the TL072 ICs
4. Tested forward voltage on GE diodes: (.323 and .313)
I've also tried an audio probe but since I get signal all the way through I'm not sure how to pin down the problem. Here's some pictures of the board, any advice would be appreciated.