@MichaelW
do you notice any difference in those Mylar and Tantalum capacitors? For some reason I have a fascination with the OD-1 and found this post a while back where he describes getting better tone on his with Mylar and carbon resistors, etc. so I bought some to try.
Working on a Boss OD clone and it's asking for a MC3404 or I can also use RC3404. For the life of me I can't find either of these online. I keep getting MC3403 and variants. Does that work? I can't even find data sheets for the MC3404 but they're both 14 pin chips, so I'm guessing they're pretty...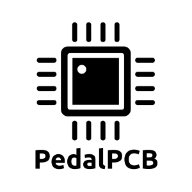 forum.pedalpcb.com
I got all the Mylar sizes I could find at Tayda (which wasn't much.. and some are huge) just to try this on my OD-1 build and my second Uber build. I purchased two of these Uber PCBs (since they don't have the OD-1 here) and wanted to build the first one with regular parts... the second with Mylar, and carbon resistors.. possibly Tantalum too.