Here is the last build of 2022 for me. This is a continuation of my artist-pedalboard-in-a-box series (See
Gypsy
and
Kashmir
builds for the other ones). This time I put together a build based on David Gilmour's Dark Side of the Moon pedals.
For the majority of Dark Side tones, Gilmour used a combination of Fuzz Face, Overdriver, Uni-vibe and Echorec (along with a few more, but those are the bulk of tones). The pedal starts with a modified Silicon Fuzz Face (I used the Lunar Module as a base for the Fuzz). This moves into a Powerbooster circuit ran at +18V. Then it hits an effects loop if you want to add other pedals and then onto a Uni-Vibe circuit. This is the same Uni-Vibe I used on my Gypsy pedal. It sounds really good and vibe-y and the addition of being able to use an expression pedal really adds to its versatility. The Delay portion on this is a multi-head PT2399 delay I've been working on based on the Binson Echorec. Its taken a lot of inspiration from the Skidmark Sonomatic and DiabloChris's Sagan Delay. It has basic controls for Mix, Swell (Feedback) and Delay time, with 4 switches to select what heads are active. Unlike the Echorec with a max delay around 310-340ms, this goes up to about 800ms. Each head compounds into the other, so the ratio's of all delay heads are the same as a true Echorec. When you have multiple heads active, it creates a really cool sounding effect, something you don't hear anywhere else.
All in all, this is a really cool pedal. I'm really happy with how it turned out, and even if you aren't looking for Dark side tones, I think that it would be a very versatile grab-and-go pedal that would work in plenty of situations.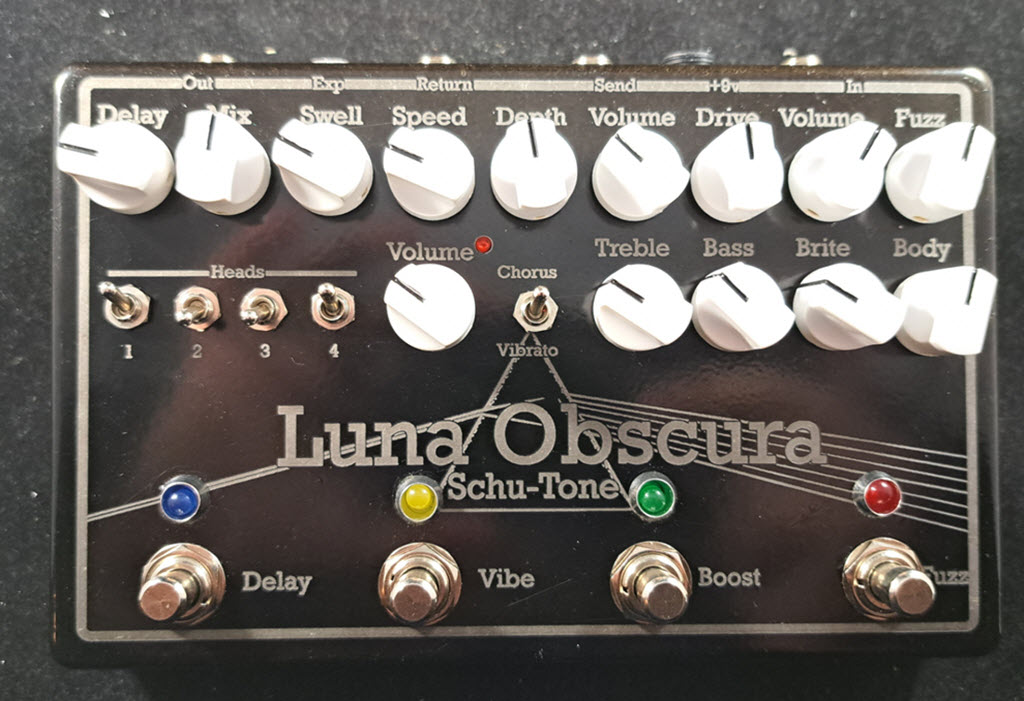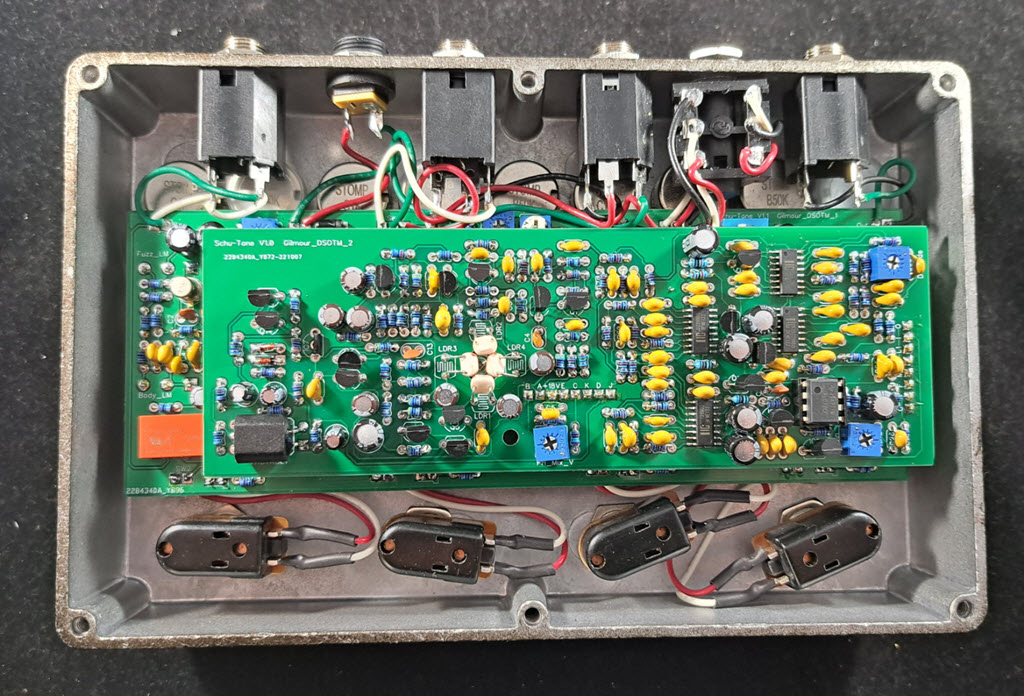 (EDIT: Added the demo)
Last edited: